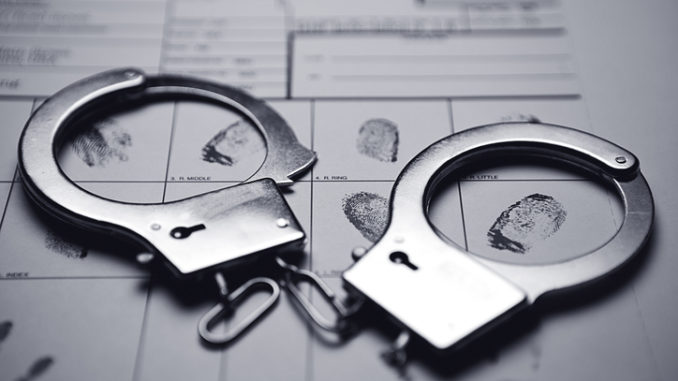 The Myrtle Beach Police Department continues to take suspected violent criminals off the streets.  As reported on the department's FaceBook page,
"Matthew Ray Lawson, a murder suspect from North Carolina, has been arrested.  Lawson was wanted on a 1st-degree murder charge out of Surry County, NC
On Wednesday night, July 26, officers attempted to conduct a traffic stop on a vehicle for a violation of the city noise ordinance. As officers approached the vehicle, the driver evaded officers and fled the scene. Officers recovered the vehicle a short time and distance later, only to discover the occupants fled on foot. Officers set up a perimeter and deployed K9 officers; however, the subjects were not located. Officers continued to patrol the area throughout the night.
A check of the vehicle registration revealed the vehicle was connected with a homicide investigation in Surry County, NC. The suspect in the homicide investigation was identified as Matthew Ray Lawson.

On Thursday, July 27, officers observed a person matching the description of Lawson walking on Joe White Ave. As officers approached the subject he fled on foot. After a brief foot chase, the subject was apprehended without incident and positively identified as Matthew Ray Lawson. A female that accompanied Lawson was also arrested, and her identity is being verified at this time.

Lawson will be charged with the following charges: fugitive from justice, possession of marijuana (2nd Offense), possession with intent to distribute cocaine, possession of methamphetamine, possession of a stolen handgun, and unlawful carry of a firearm.

We offer our condolences to the victim's family and friends"
As reported earlier this month, the MBPD successfully arrested the main suspect in the shooting that occurred June 18.  The suspected shooter, along with another suspect are currently being held without bond.  Three others (all believed to be part of a small NC gang) are incarcerated in North Carolina, awaiting extradition to Myrtle Beach.
#MBPDStrong  #BackTheBlue
Please follow and like us: